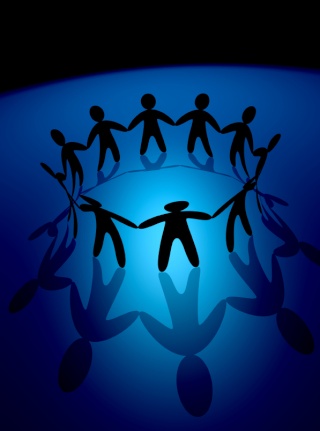 The Reason That "The Gods" Was Created Was For All The Regions That Are Active, And Want To Be Part Of The Governing Body Of Nation States. We Are Going To Be The Ones That Run The Show. We Will Work Together Like The UN. But We Decided Who Want To Go To War With, Who We Don't. Than We Use All The Regions That We Have And We Attack That Region. The Stronger Regions Hold More Seats, Witch Means They Have More Power. The God ( The Person That Will Be In Our Region Is The Person That Sends Back All Information To The Leaders Of That Region)
- They Must Attend All Meetings
- They Have To Pass On Any Messages That Are Asked To Pass On To The Leaders

The Gods: My Government

Are Basically Like The Head Of State, We Basically Watch Over Evreything, And We Have Say Weather Things Happen Or Don't Happen. We Make Sure That No One Is Breaking The Rules. We Decide Who Gets In And Who Doesn't. We Have The Ultimate Power To Kick A Region Out At Anytime, With No Reason Needed.

Know You Probably Sitting Going, Why Should I Be Handing Over Power To My Region. Your Not! We Just As A Group Like The UN Does, Decideing Who We Want To Take Out, Who We Want Out, And We Watch Out For The Saftey Of Your Region. Example: If Your Region Gets Attacked, We Will Fight Back No Questions Asked, If You Are An Active Member In "The Gods".

What Do I Benifit From This?
Your Region Gets Its Name Out There, You Get To Gain Powerful Links If You Are Just A Starting Out Region.

Whats The Catch?
There Is No Catch, All We Ask Is That You Stay Active, That You Follow The Rules. And That You Put In You Factbook Is " This Region Is A Proud Member Of The Gods" Thats It. It Just Lets you Get Reconized. You Must All so Have One Or Two Members From Your Region That Work On Our Forums Keeping Up To Date, There Nation Will Appear Under Our Region Tho.

If You Have Any Questions Please Reply Below

Thanks,
Clarkson103
Admin




Posts

: 3


Join date

: 2008-03-29



I don't get it. Why would bigger regions want to join us? Why couldn't we just stay in The Grand Monarchy?



Posts

: 2


Join date

: 2008-03-31



The grand monarchy was a region on its own, this is a chance to be something bigger, something better, and something more meaningful. The Grand Monarchy Was not going anywhere. We had un-active members. I needed a change. This could spark a whole new outlook on NationStates, or there is a chance that it could be a total flop. If we don't have dedicated people, and it becomes another Grand Monarchy, It Will Surley Crash And Burn. We Need Real People Who Actually Want to Work, and Make This Work.
Admin




Posts

: 3


Join date

: 2008-03-29



We're even less active now than when we were The Grand Monarchy!




Posts

: 2


Join date

: 2008-03-31



---
Permissions in this forum:
You
cannot
reply to topics in this forum